All GICs (Global In-house Centers) arrive at an inflection point in their lifecycle where they revisit their Raison d'etre – their mandate, their operating model maturity for their new mandate, or they simply must make the leap to a new level of scale, complexity / business value add.
The team at CaptiveAide are practitioner-consultants who have run, transformed and managed large scale organizations and complex transformations.
As change management enablers, we offer fail-safe solutions to help you bridge the gap between where you are and where you want to get to.
To ensure the Success Criteria, CaptiveAide will go beyond advisory to Design, Implementation, monitoring & governing across the existing & new strategies & ecosystems.
Our DAR framework for diagnosis and our DIMI framework for Solutioning & Change Implementation are the Insight and Action halves of the whole transformation cycle.
Communication Design, Interim Leadership and Leadership Hiring are key services that are also provided for successful change management.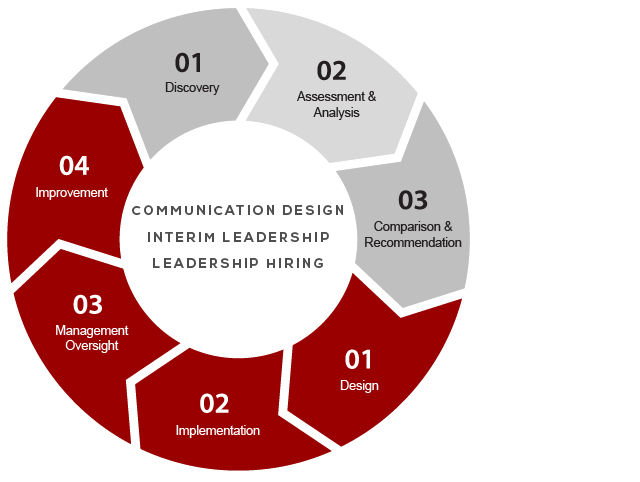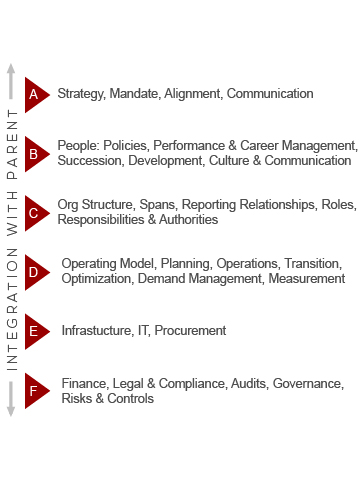 Transformation and change management diagnostic for the Captive of a storage and information management S&P500 company for movement from Captive 1.0 to 2.0 maturity and doubling in size.
The India entity had grown with multiple Lines of Business without a prescribed playbook
Captive LOBs were 'extensions of the parent', functioning with siloed operations, different structures and operating models
All controls resided with the parent managers
Low on metrics and process maturity, standardization
Extensive cross border meetings with global/ local stakeholders to assess ground issues
Provided detailed strategic and operational recommendations across

Mandate(old and new)
Organization Structure
Operating Models
Roles & Responsibilities
Culture & Communications
Governance, Risk & Controls

The new structure facilitated movement to an optimized GSSC with directional path to a COE
Provided New Structure, RASCIs , JDs, Operational KPIs, Governance Dashboards and review mechanisms, culture, career & leadership interventions for the new organization
Developed an 18-month Change Management roadmap and plan to get to Captive 2.0
Clear road map for growth and sharing of the vision, culture and mandate between parent company and offshore captive
The medium term goal of 15 – 20% productivity improvements and 2x long term benefits.
Provides for seamless and smooth workflow across all processes
Organization structure and operating model brings resilience & optimization to scale and grow
Operating Models and KPIs drive the organization towards superior productivity & performance
COEs models for identified areas to bring greater ROI
Global stakeholders have perspective and methodology to scale their presence at the center